Digital Printing
Papermoon Kartensets
Digital printing in Augsburg
The competence centre for digital printing committed to innovation
At our location in Augsburg we specialise in the possibilities offered by digital printing. This means that we process your order even faster – and can print even the smallest of runs. Digital printing also allows us to print differing forms and content on a very wide range of materials, all very easily, turning digital into analogue with a snap of the fingers!
From online to print!
From web to paper: customized and fully automatized printing
Our in-house developed Marketing Toolbox is a web-based e-commerce system designed to assist companies, their partners and their customers in producing promotional materials always consistently, yet customized. It enables your staff and partners to create consistent communication tools. You can choose the filters you need for your marketing, assign rights and roles to an unlimited number of teams and individuals, and design workflows the way you consider most appropriate. In addition, interfaces to your company's ERP systems can be set up. The entire user interface is designed in your corporate design.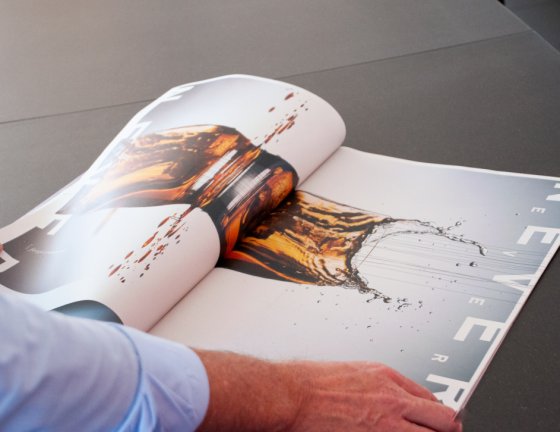 Designing complex things simply
As multifaceted as the functions of the Marketing Toolbox are, as easy to use is it. A contradiction? Not at all! The print portal is web-based, location-independent, and can be easily accessed from a smartphone or tablet. There are no complex software-installations The Marketing Toolbox is something for everyone who can handle the basics of the Internet.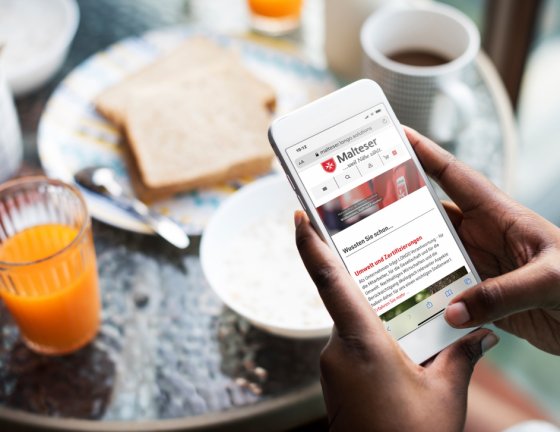 In no time to market
The Marketing Toolbox is also the baseline to plan and budget your marketing activities. All important information and costs are saved here and the delivery times are shown right from the beginning. And - the approval process also works very easily using the system: approvals are automatically sent to the respective persons via e-mail. A reporting module informs you about the orders of your branch offices or business partners, so that you can use them as a reference for your further planning. Everything from one single portal!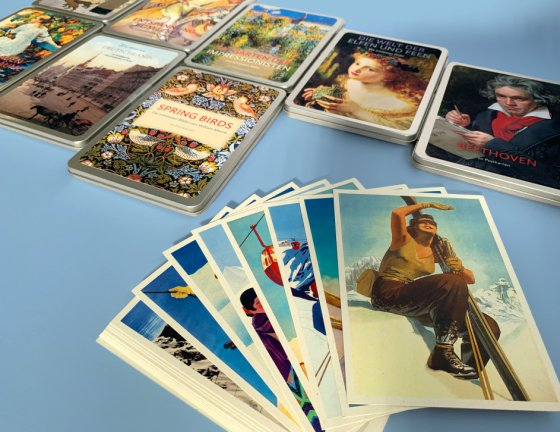 Fully automated processes
An example: the final customer orders his customized muesli in the MyMuesli online store, whereupon we receive the list of the corresponding ingredients and nutritional values. Subsequently, we create the personalized label according to MyMuesli's corporate identity rules and transfer the print PDF to production - that' s it! These fully automated processes earned us the "Most Innovative Online Printer" award at the Druck&Medien Award in 2018. And just as we produce the MyMuesli label with individual data, your partners and customers can use the Marketing Toolbox to create any advertising material with different data according to your corporate design or corporate identity. No more disruptions in style, no more misapplications of design - uniformity, consistency and a strong brand presentation are the result!