Company
Located in Bozen and Augsburg
From A to Z – a history in writing
Longo AG – from 1957 to the present day
In 1957 Oswald Longo, a trained lithographer, founded the Fotolito Longo printing house, thus writing the first page of a long history. In the 1970s this Frangart-based company was considered the most advanced print shop in Italy in terms of repro working and offset printing. In 1989 Fotolito Longo expanded – a new headquarters was built in Bolzano, while in Germany the phg GmbH company was founded to focus on digital printing, print-on-demand systems and the creation and maintenance of databases. At the beginning of the new millennium LONGO, now run by Oswald's sons Harald and Günther Longo, together with Helfried Prünster, responsible for LONGO Germany, faced the challenge of bringing the business into the digital age. They achieved this by modernising their in-house competences and developing their offer to meet their customers' new demands.
Today LONGO stands for the highest quality, innovative solutions, extreme precision and creativity. But we also stand for cooperation, commitment – and the future. Our history may be written, but it is far from complete!
Locations
Our company headquarters is located in Bozen, where our experts in packaging, creative matters and offset printing all work. In Augsburg, meanwhile, LONGO Deutschland GmbH specialises in digital printing in all its forms.
Team
There is no such thing as a company without a strong team, which is why we attach such importance to ensuring our employees – now numbering over 100 – not only enjoy a pleasant working environment with stimulating tasks, but can also develop further: there is after all no progress made without training. And that is where LONGO's greatest strength lies: we never stand still!
Environmental protection & certifications
We are not only pioneers in terms of printing, but also as regards environmentally friendly printing. We were the first company in Italy to be certified for climate-neutral printed products! We have also been certified by the FSC® (Forest Stewardship Council®), whose mission is to ensure that forests are managed in an environmentally, socially and economically responsible way. Furthermore, our quality management is ISO 9001 compliant, our environmental management meets standard ISO 14001, and our occupational health and safety management is certified according to UNI ISO-45001 We always aim to work sustainably from an ecological and social perspective!
Carbon-neutral printing
FSC® - Forest Stewardship Council® Certification
ISO 9001 Certification
ISO 14001 Certification
ISO 45001 Certification
Integrierte Firmenpolitik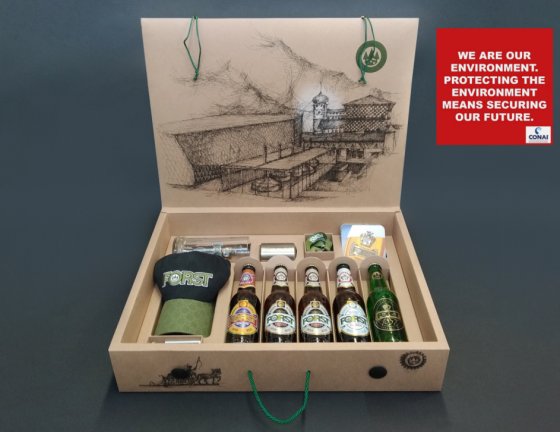 We are looking for… you!
Or maybe you are looking for us? No matter: here you can find all of the current vacancies at LONGO – but please don't hesitate to apply on your own initiative. Whatever the case, we look forward to meeting you!
Your application