DUOTON AND TRITON
True-to-life quality.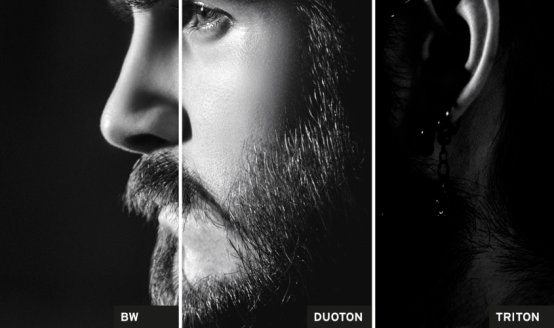 Black and white photographs have always had a timeless appeal. Expressing their elegance and strength, however, poses a constant challenge in colour printing.
Their contrasts and nuances never fail to catch the eye and accentuate the forms and tones of the subject.
Reproducing these photographs and preserving the sensations they evoke requires a wealth of experience.
Through the use of special black colours and high pigmentation paired with meticulous control procedures in every phase of the process, we can print your black and white images to the highest levels of perfection.
No matter whether it's an art or history volume, photo book, landscape or fashion book with the most exacting of requirements, we bring your photographs to life.
DUOTON and TRITON print optimise your images with:
· Strong contrasts in all shades of grey
· Greater depth and intensity
· High three-dimensionality
LONGO DUOTON and TRITON — for true-to-life reproduction, without compromise!