When seconds decide
Video marketing in the age of social media and snack content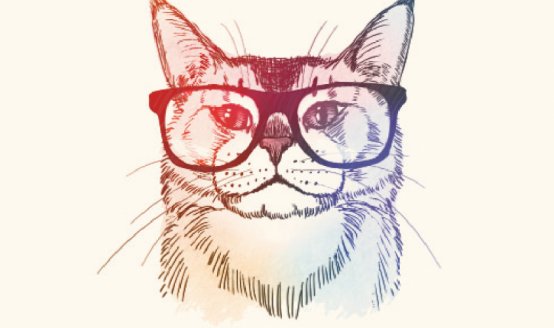 Online marketing is hard! Promotional films and presentation videos are produced with great effort — yet users, in the end, don't care about brilliant product demonstrations but would rather watch cute cat videos by "Bored Panda", all filmed on a mobile phone — blurred, with no sound and poor picture quality.
"Well it's obvious — emotions (and cats) are more attractive", experienced social media users would say — and they would be right! It's not so much about the content, but about how the content is presented. And this is where the term "Snack Content" comes in…
A bag full of videos
Social media and smartphones have permanently changed the viewing habits of the target group(s): the ubiquity and constant availability of visual media has not only immensely increased consumption but also commensurately reduced the attention span of consumers. We "snack" on videos just like on sweets in a bag — so, if you want to get your message across, you don't have much time.
Every dip into the sweet bag brings to light a new flavour and new information: here's an adorable duck family crossing the road (get yourself a bored Panda T-shirt!), here's the latest tip for a fashionable fringe hairstyle (sponsored by L'Oréal), there are a few cool parkour jumps in the latest Nike sneakers (link in the description). If you want to keep up, you have to know the rules of the game and meet consumer expectations.
Know your target group
The average user in Italy spends six hours a day on the internet, two of which are spent on social networks that he or she visits around a dozen times a day. Smartphones are increasingly taking on the role of cigarettes: to dispel boredom, fill the time spent waiting, provide a little escape from everyday life. Concentration is low during these micro-breaks and media use is an afterthought.
So, if you want the target group to sweeten their breaks or waiting times with snack content from your own bag, it's worth observing a few basic rules when creating it:
Five tips for the perfect snack content
The format should always be chosen to match the platform; videos should ideally be created in portrait mode.
The video must be relaxed and action-packed — the ultimate aim is to entertain.
Get straight to the point: no fade-ins or similar, just cut to the chase.
The core facts should be covered in the first five seconds.
The ideal duration is 10 to 15 seconds — 30 seconds is regarded as long.
The real work begins after the video
If you follow these tips you will be rewarded with numerous views online. The real work only begins afterwards, however: retargeting means that viewers can be drawn deeper into the product world with more snack content offered to them so that, in the end, they will have all the facts required to decide for a product from their own home.
Because it is not the size of the snack that matters, but the number consumed.